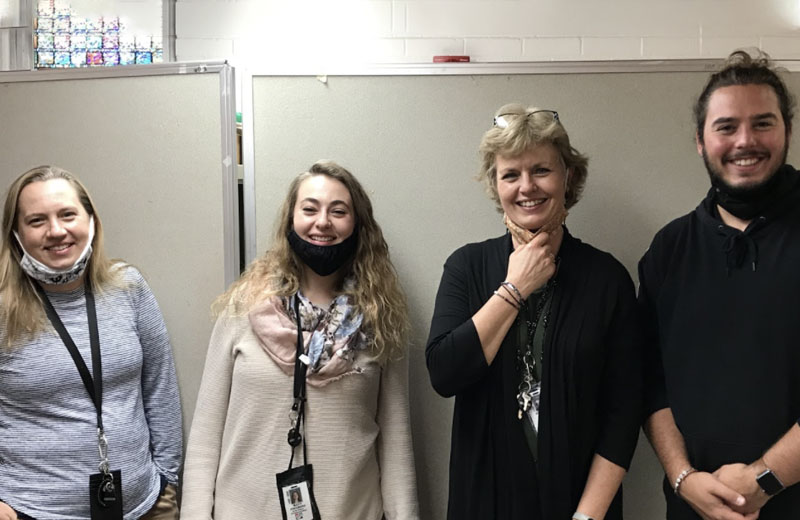 By 4th Grade Students, Noah Petersen and Aaron Christie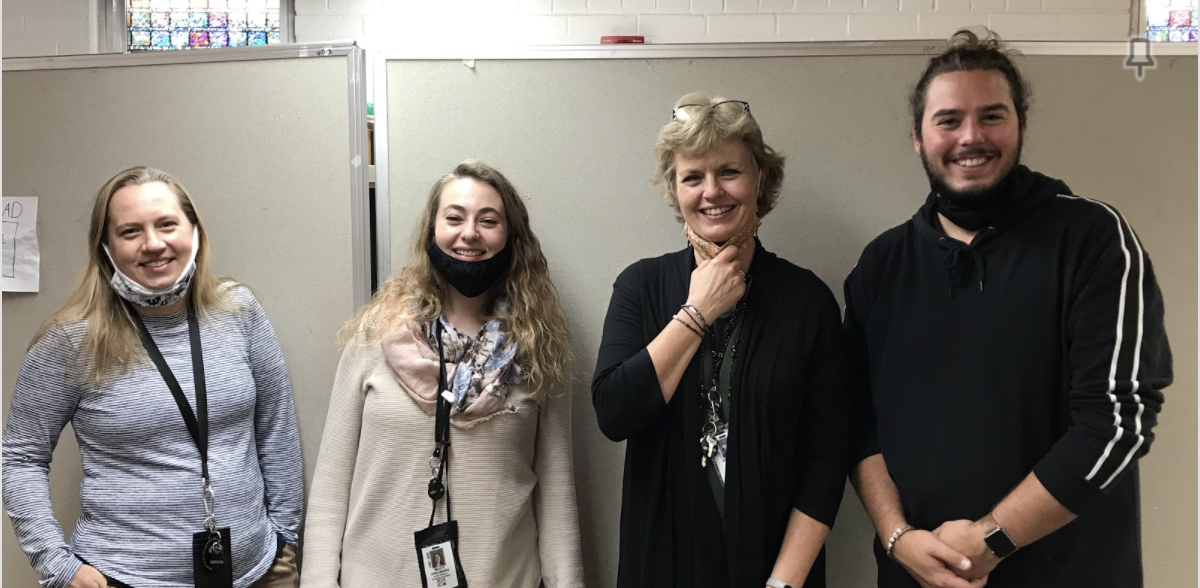 From left to right, new NHCA teachers: Mrs. Newville, Miss Freeberg, Mrs. Hall, Mr. Gunard. It's good to see those smiles that are too often hidden underneath the masks. (The teachers held their breath for this photo!)
Because of Covid-19, teachers like Miss Freeberg and Mr. Gunard joined to create smaller classes.
Miss Freeberg teaches first grade, Mrs. Hall teaches science, Mr. Gunard teaches middle school Bible, and Mrs. Newville teaches kindergarten. All the teachers love NHCA, the students and the staff. Covid has really affected students, teachers and staff, but even then they took the empty spots and became great teachers! Miss Freeberg said the hardest part about Covid is, "probably wearing the masks...all day." Miss Freeberg came when Mrs. Drake (a teacher who has been here for many years) told her about NHCA.
A big part of the Christian identity of the school are the theme verses. This year's verse is "But those who trust in the Lord will find new strength. They will soar high on wings like eagles. They will run and not grow weary; they will walk and not faint." (Isaiah 40:31.) NHCA has been having theme verses for a long time. All the teachers love it! NHCA is proud to have all these new teachers at their disposal!
Get to Know Mr. Gunard
By 4th Grade Students, Stella Schafer and Madi Smith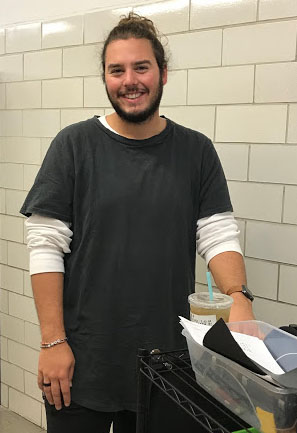 Mr. Gunard new Middle School Bible Teacher, loves NHCA. He said "it has an amazing culture and a great community." During Covid-19 it can be challenging for teachers, but Mr. Gunard knows that God is in control. He came to NHCA because God called him here, and he loves the team. He also enjoys watching the hardworking students.
"I feel like I'm helping to shape NHCA students," he said. Before coming to NHCA, Mr. Gunard worked at a restaurant called Embers as a server. He also worked for Sweet Martha's Cookies at the State Fair for ten years, but due to Covid-19, he was not able to this year. He also has two cats named Kitty and Cootie.
Mr. Gunard has two things that he would like everyone to know: first, he loves Chipotle, and second, he loves it here at NHCA!
---
More from Nhca Student News